Skout Review
The tale of Skout.com began in 2007 as a networking platform for teens but has rebranded itself as a dating site meant for socializing. The platform introduces many unique features that users can avail themselves of to find friendships and relationships.
Its primary goal is to help members use the platform to build connections through matchmaking, chatting, and playing games. This Skout reviews will tell you about the signup process, the member structure, matching criteria, profile quality, and much more!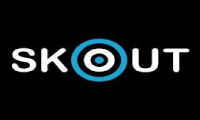 Sign in/Sign Up
There are several ways through which you can sign up; all processes are hassle-free. One of the easiest ways of signing up on Skout is through your pre-existing Facebook or Google account. If the former option doesn't please you, you can start the signup process from scratch.
Most steps in the profile building mode can be skipped. Hence you'll find plenty of profiles that are empty or contain little information. To set up your account, you'll need the following information.
Name
Age
Location
Email address
Profile picture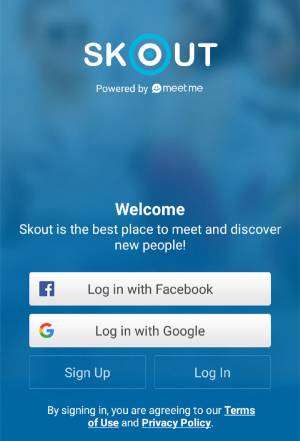 Member Structure
Due to the fact that Skout has been around since 2007, it has over 2 million users registered on the app. Most users are in their late 20s or early 30s. The ratio of men to women is skewed, with more men on the app and fewer women. The percentage of men is estimated to be around 60%, and the leftover 40% is made-up by females.
There are few fake profiles on the app because of zero verification steps. Some people have also complained about the app being flooded by cam girls, sex workers, and some pretending to be someone else by stealing profile pictures.
There is no age restriction since Skout open for all community-building platform. Users as young as 13 are also here, which is a bit concerning if you take the previous paragraph into account.
Matchmaking on Skout
Like most dating sites out there, Skout uses GPS tracking technology to match its users that are in close vicinity. Other than the GPS tracking technology, there isn't any algorithm that matches users, so you are free to add anyone you wish to. If a user wants to instate contact, they can simply send a message.
The message request can either be rejected or accepted by the member on the other end. Once a request has been received, both users intently get added to each other friend's list. If you misclick and rejected a message offered by any chance, there is an option available through which you can retrieve the message again.
Profile Quality
The profile quality is below average on the website because of the steps you can skip and no verification procedure. You'll often come across matches that either doesn't have a profile picture or description. If the website forces users and begins to strictly monitor the profiles, the profile quality will improve.
Otherwise, the accounts can have profile pictures that need to be approved before they're put on display. Users can comment and like the picture free of cost. Other information people can find on a user's account include:
Gender
Name
Preference
"Looking for."
Short profile description.
Skout App Review
The app has received quite a lot of negative criticism for its unfriendly layout and confusing navigation features. Furthermore, the matchmaking algorithm seems to malfunction on the Skout app. A plus point is that the app is available for both Android and iOS users.
Most times, users will also see the advertisement for an app named "Meet me," this is another app run by the same administration as Skout.com. If you read the Skout reviews from users, they also regularly complain about the pop-ads, which can be removed if you subscribe to the premium feature.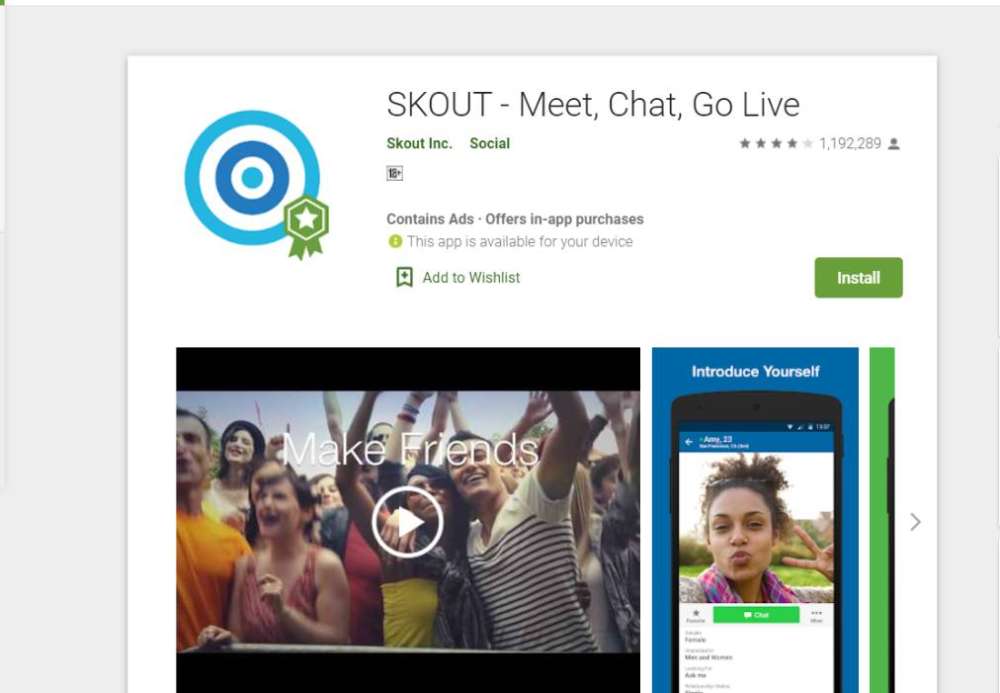 Design and Usability
The app design isn't all that friendly and hasn't received the most positive feedback, but Skout has its unique perks, which you'll find in the "Features" category. Unlike most dating sites present out there, it has a lot more to offer to both its free and premium members.
The primary colors on both the app and the website are shades of blues with white and hints of other shade for emphasis. The usability of the website is also criticized for being really jumbled up and untidy.
Special Features
The abundance of special features present on Skout.com makes it stand out from its competitors and might be the best selling point they have. Here a list of feature available for users:
Skout Travel: this feature lets people talk with other users from the selected destination of their choice. Using this, a user from Canada can engage in a conversation with a member from France while staying at home.
Buzz: a blog-like feature that lets you run a page where you can let other users know more about you.
Backstage: This feature seems a bit confusing. It lets the user hide their profile picture and set a "price" in terms of Skout points anywhere between 10-10,000 points. Once a user spends that many points, they can access the picture and rank it from 1-5. If you're the one who uploaded the image, you get a portion of those Skout points.
Shake and chat: This feature is only available for mobile app users. The app users can shake their phone to get matched to users in close proximity to you. This is a purely chance-based feature and doesn't run with an algorithm.
"Interested?" this mode lets the user either reject or accept a profile. This is a matchmaking feature that is very similar to the swipe feature on tinder.
Meet: this feature lets users connect with other people who are interested in meeting in real life.
Security and Support
The Skout app is known to have plenty of fake profiles due to its laid-back registration process with zero verification steps. Most times, users complain of receive messages from profiles asking them to join a third-party app to continue the conversation. Skout strongly advises against following these messages and we do too.
Users are free to report any account they find suspicious and even block them if necessary. Skout.com also advises against giving out any personal information to users that may put your security at risk.
Costs and Prices
Skout.com has several premium packages with attractive features, all present at a very lost cost, compared to other websites. The premium package is priced at:
1.1-month premium package for 9.99 USD/month
Skout also has a points system that lets you use these points in games present on the website and other features such as viewing pictures from other people. The following Skout point packages are available on the website:
500 points for 4.99 USD
1000 points for 7.99 USD
1200 points for 9.99 USD
2500 points for 16.99 USD
8000 points for 49.99 USD
18000 points for 99.99 USD
Members can make payments for the purchases via PayPal, credit card, or mobile pay.
Skout Cancellation
The cancellation of a Skout profile is very simple. You have to go to the "deactivate account" section and click on the button to remove your account from visibility and user access. To cancel the payments, you'll have to go to your mobile operating system's respective app store and remove the Skout app from the subscription area.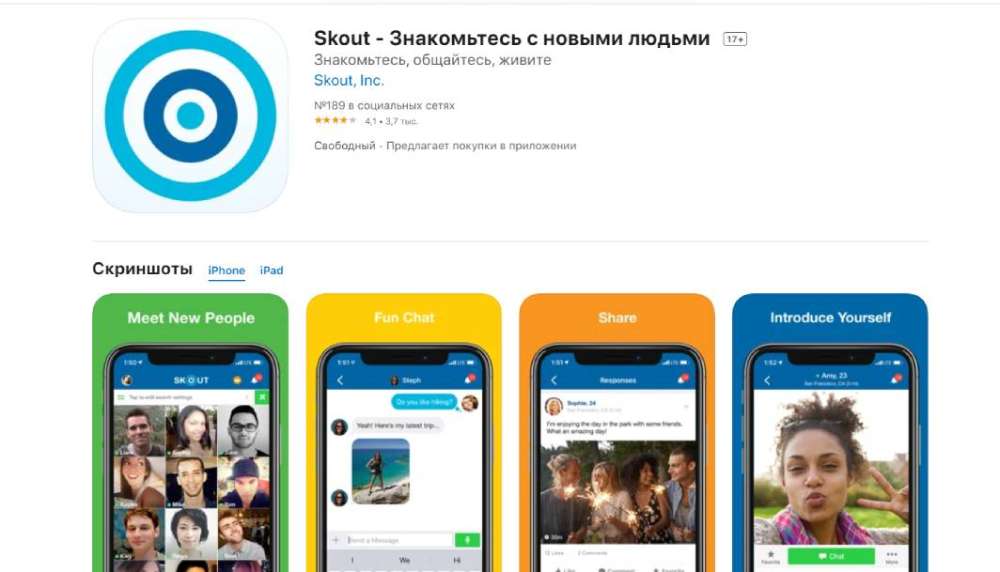 ---
Experts Conclusion
Skout.com could be an excellent social networking app if the developers enforced more strict rules on the verification steps and introduce fewer skipping options. Other than the mentioned negative, Skout.com has the potential to serve as an beautiful platform for engaging in friendships and relationships.
---
FAQ
Who Owns skout.com?

Skout.com is owned by Christian Wiklund Niklas Lindstrom and was set up in 2007 in San Francisco. Later on, in 2016, Skout.com was acquired by Meet me for $55M.
Is Skout Legit?

Skout.com itself is a legit website that offers excellent features to its users. But there are plenty of profiles that seem to be fake (bots). This is due to the very unregulated signup process.
How Do I Get Free Points on Skout?

To get Skout points, users either have to purchase it with cash Via Credit card, PayPal, or mobile pay. The other option for earning free Skout points includes placing profile picture as hidden and setting a Skout points price on it for users to view. Once the user pays the required amount, a sum of that payment is provided to the picture owner.
Can I Block Another Skout Member?

Users can easily block other accounts from contacting; this can be done in two ways. The first way includes blocking users when they message you by rejecting their message request. The second option lets users go to the member's profile they wish to block and then either block or report them. Users can also undo both steps. You can go to your settings and click on the "blocked account" section, which lets you unblock or view any block people that you may have intentionally or unintentionally blocked.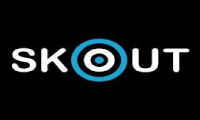 Skout.com