OkCupid Review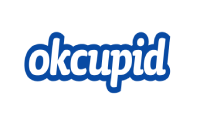 Pros
You can match with users based on pictures in DoubleTake.
You can answer quiz questions.
You can filter out users who don't meet your search criteria.
You can block unwanted messages.
You can hide your profile and come back later.
You can find conversations and video chats 24 hours a day.
Cons
You must conform to their photo guidelines.
You must answer questions before communicating with other members.
You will find many of the same members online every night near you.
You might have to wait up to several days for users to respond.
You don't know if people are in a relationship, but this occurs with any dating site.
Customer Testimonials
Sandra Wells - "OKC makes it easy to join and describe yourself in your profile. I get lost in the profiles seeing how other people answer compared to me. It's great reading that should matter more, but when you meet, it's really mostly about chemistry."
Bobby Smith - "I was surprised I got matched with girls near me so quickly! Is this an online dating site for men? I feel like there are more women here, so it's simply perfect! I asked one of the girls out, and we hit it off. She moved out of state a few weeks later. Now, I'm talking to new people. Still, I would recommend OkCupid to anyone seeking a soulmate; it is an amazing experience."
Gabby Ortega - "It's a challenge to find people you like, but I recommend taking your time and finding people nearby. There is no rush to meet unless you want to know whether users are real."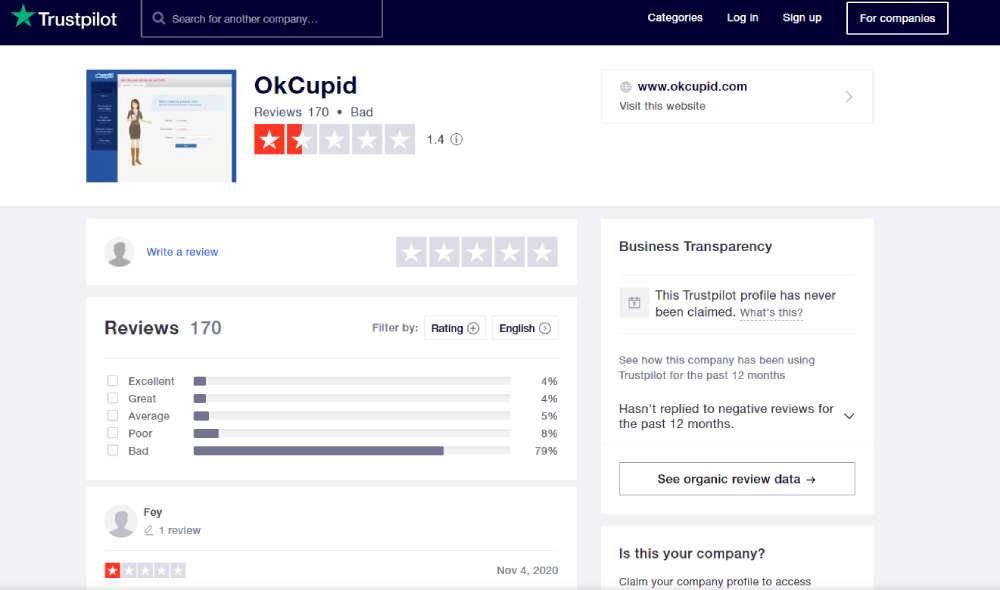 Is OkCupid a Trustworthy Site?
Joining this site takes longer than most dating apps. If you invest the time, you can meet users with your views and preferences. If you seek high compatibility, this site is worth it.
Due to extensive quizzes and details the site asks of you, users are mostly real, and if they are not – you can tell instantly.
Is OkCupid suitable for men?
This is a first-generation dating network that offers more benefits to paid members. It was designed for guys, gals and EVERYONE to find dates.
Now, with 22 sexual orientations to choose from, it can help humans of every preference to succeed in online dating.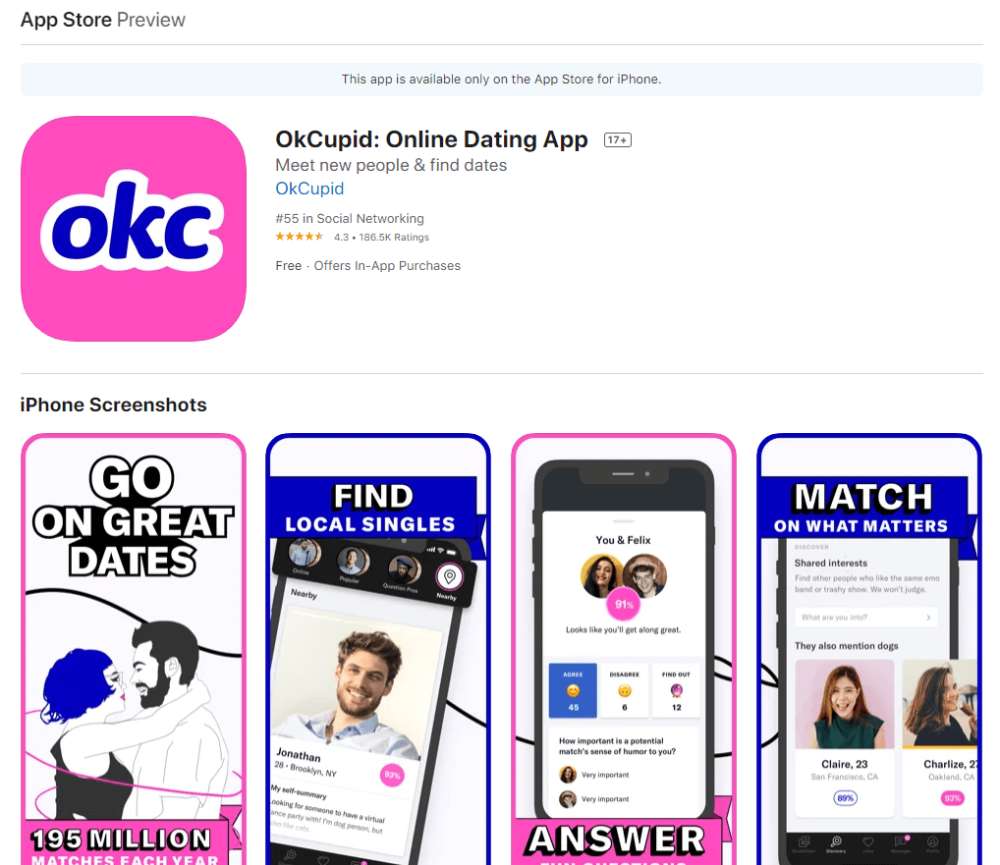 Okcupid Members
This site has approximately 5 million users, and the largest group is between ages 25 and 34. It has been rebranded and appeals to people who care about gender inclusivity and social justice.
It is less politically correct and more about making everyone feel safe.
Signing Up for Membership on OKC
Once you sign up and choose your name, date of birth, and upload your pic, complete the onboarding process and respond to quiz questions like these:
Do you smoke?
Which best describes your political beliefs?
Could you date someone who was really messy?
Is jealousy healthy in a relationship?
Do you protest to fight inequality?
Some questions cover Coronavirus, social distancing, the 2020 elections, gender identification, gay marriage, and Black Lives Matter. The site presents you with questions until you answer 15 of them.
You can skip them. You must rate each question on how important the other person's response is. You could spend up to an hour on questions if you're very thorough.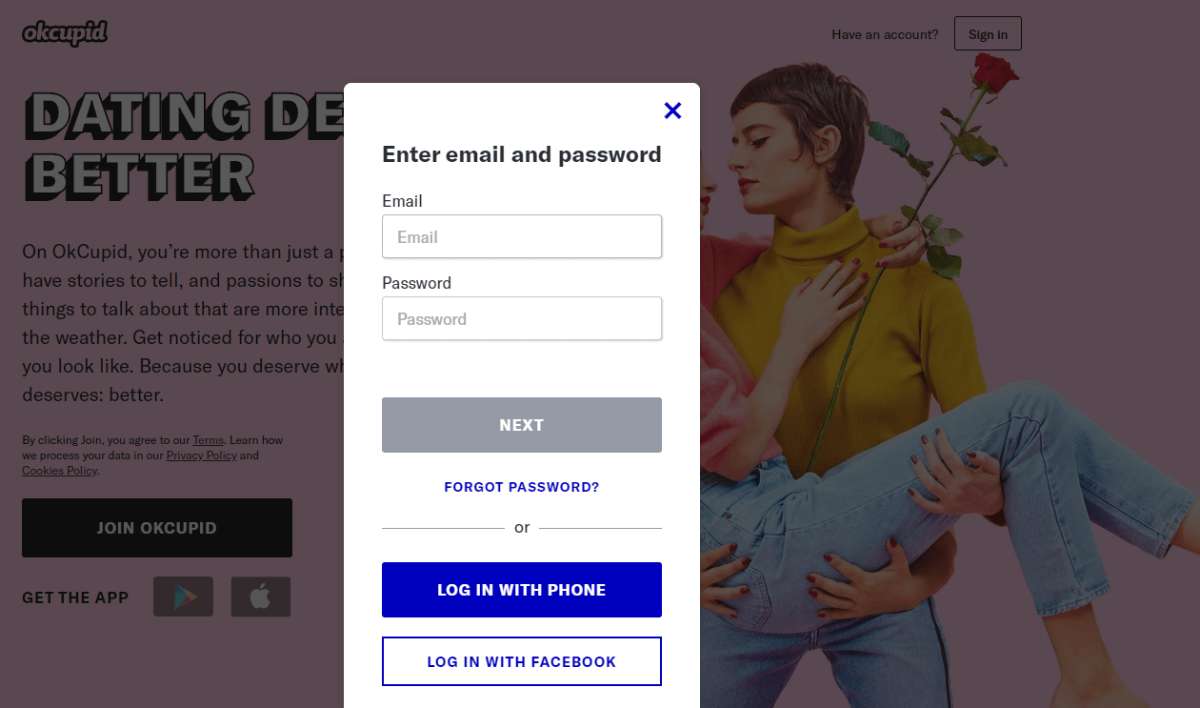 Matchmaking at OKC Rocks!
OkCupid matches you with fellow users based on multiple-choice responses, which represent your personality. In a way, OKC onboarding is a job interview, but other users enjoy reading how you answered (if they think it's helpful).
The final step to activate your user profile is to verify your phone number.
The Profile Quality on OKC
If you review OKCupid activities, you will find a range of fakes and authentic people here. You might have to decline mobile offers, close ads, and block annoying users.
Some people lie on the questions, and others answer to find better matches. It's all about one's intentions for dating whether matchmaking strategies will work. You can filter and sort users by qualities such as percent match, distance from you, and who's online.
Okcupid App Review
OkCupid has a sleek color scheme of black, pink, and royal blue. It's easy to like users, message them, and answer more questions. If you change how you answer questions, you will update your matches.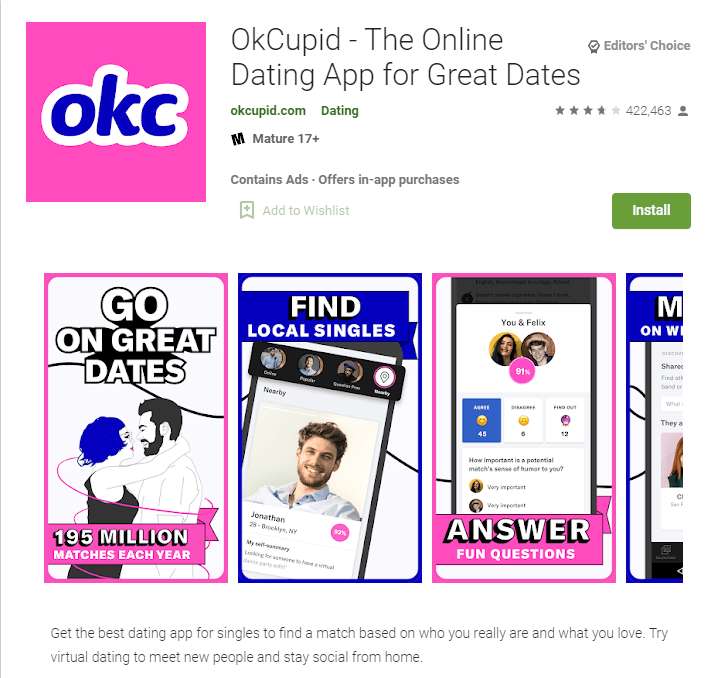 User Design and Experience on OKC
When this author did review OKCupid, there were no bugs. It's more about matching with different people, so be sure to expand your search.
Everything is intuitive – matches, dialogs, emoticons, and every possible quiz are just a click away.
Membership Costs
Join A-List or A-List Premium, which starts at $24.99 per month for a 30-day membership. It lessens to $12.49 per month with the purchase of a 6-month membership.
Special Features on the OKC App
Use the Boost functionality to get noticed. With A-List membership, users can send unlimited likes, see who likes them, unlock all intros, remove ads, and display advanced search filters.
Practicing Social Distancing on OkCupid
To fully review OkCupid, social distancing is up to you. Choose to chat on the phone or on video. Two free apps you can go to are Whatsapp and Facebook Messenger.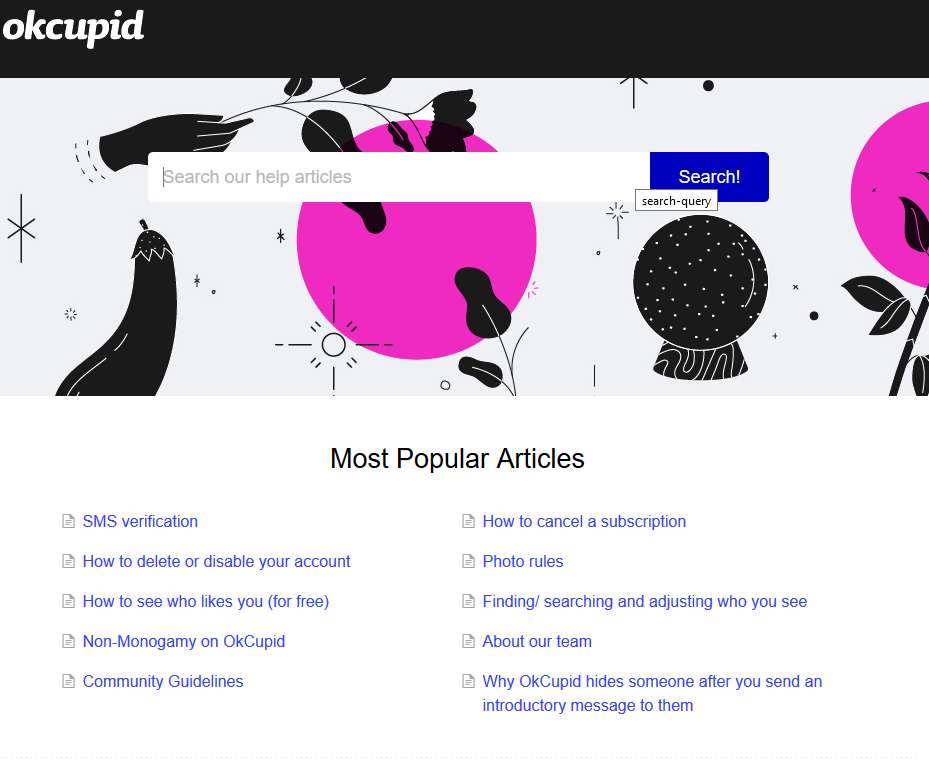 Should You Join OKC?
It's up to you to pay to find singles in your city. This leading free site is managed by the same company as Match.com!
---
Expert`s Summary
This site has a top design and just fantastic algorithms to find your match. It is easy to find like-minded people with attractive qualities. I recommend it as a free dating app with a diverse selection of users.
Want to find a girl with the same music tastes, favorite books and movies, habits, and political beliefs? This site is for you. Yet be prepared that this is definitely not a hookup site – everyone is serious and wants to find a relationship.
---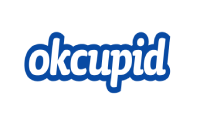 OkCupid
FAQ
How do you sign up at OKC?

Create a free profile and upload pictures. Answer the multiple-choice questions. Check your likes and your inbox each day.
Do they offer a premium membership?

Read above how to join A-List and receive all the special features.
Will they issue a refund for unused time?

Keep using the site until your membership expires. There are no refunds.
How does the site work?

Describe yourself carefully and build quality conversations with your matches.
How Do You Use Double Take?

This feature is similar to Tinder because you like someone based on physical traits and/or responses to questions, or you don't. Hopefully, you meet someone after learning those insights about them.
Is UK Dating on OKC Safe?

The site is international, and the UK is no exception! Even with a free account, contact thousands of users, many of whom live near you. To use the site safely, read the resources on safety and dating tips. Learn how to use all the features. Don't share personal information or let someone rush you into undesired actions. This site is what you make of it!