Metrodate.com Review
The most interesting thing about Metrodate is that it doesn't require any fees. Like any dating platform, it aims to be the best place on or offline for singles to interact. Metrodate's goal is to offer a user-friendly, resourceful, and secure platform that will benefit single adults matching potential suitors in any residing city. Does it succeed? Let's find out.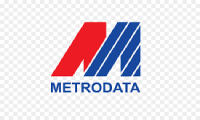 Pros
Broad context
Useful info guide
Run by users
Cons
Not solely focused on dating
Lots of distractions from your aim
Low active users
Metrodate Reviews
"My new Metrodate login kept me going when I first moved to the city. I was a bit lost in unfamiliar territory and well out of my comfort zone. The only people I had contact with was through work as I didn't know anybody before discovering this site. A colleague mentioned he had an account and suggested I try it. It was superb advice, I found a group of friends and I now have a boyfriend thanks to Metrodate."
Clare Hawkes
"I absolutely love it!! I met my husband on there but wish I was single again to have another go on Metrodate, it was so much fun!""
Hetty Wainright
"Having the advice section is a great idea and makes Metrodate stand out from other sites. A few of Debbie's articles have been of huge assistance to me over the years. Fantastic knowledge shared by an intelligent and beautiful lady. There is a certain buzz that cannot be replicated when you receive a message from a new profile. This site certainly helped me fill a big void in my life".
Jordan Roche
Is Metrodate legit?
Yes. Metrodate is a free dating and social site with activity groups for many major cities and towns. Groups are run by users for users, and members can search for details of upcoming events, nightspots and things to do in their area. It is not a scam site.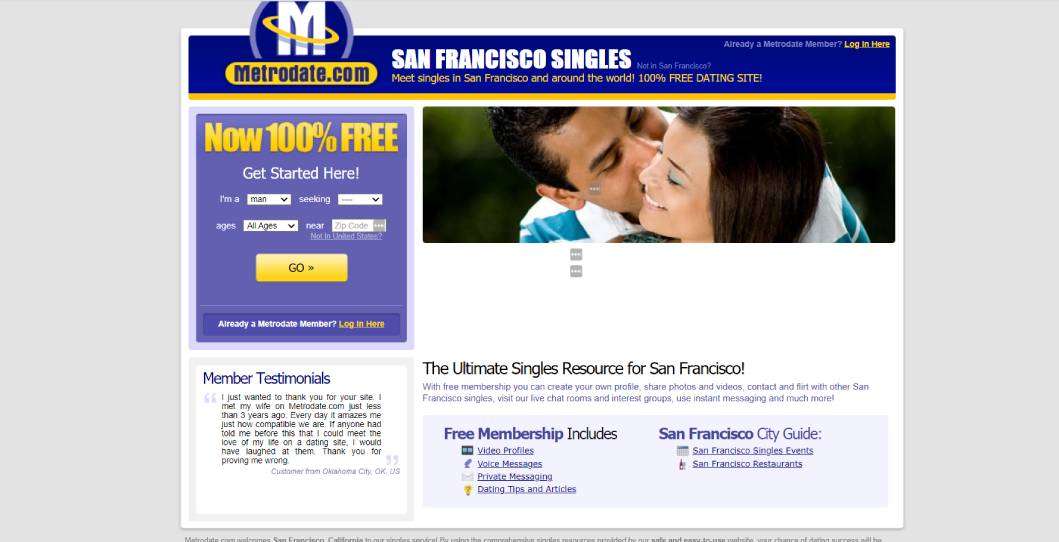 How does Metrodate work?
Free Metrodate membership includes;
Video Accounts
Voice Notes
Private Interaction
Dating Guidance and Blogs
It works by letting users interact in different situations, discuss various topics and let dates happen organically.
Member structure
Metrodate is reasonably popular, with around 17,000 people using it on a regular basis. The majority of users reside in the USA, Great Britain and Canada though many other countries are well represented too.
A direct lookup is also provided, should you already know the username of the person you're trying to find. Unless you specify otherwise, searches will cover an area of 65-miles around your city.
It's also possible to find members close to a specific city. There doesn't appear to be a way of saving search settings, so these details must be entered each time you perform a search.
Metrodate sign in/sign up
Metrodate has a long registration form with a total of 22 required fields. Alternatively, you can register through Facebook.
Matchmaking on Metrodate
Metrodate provides these flexible ways to matchmake and chat with others in your area:
View Accounts
Scroll through personal user accounts and keep your match criteria.
Keep any Favorites
Simply highlight any favorite users or any that you don't want around.
Swap Flirts
Swap flirts with other users to show any interest.
Voice Accounts
Hear audio accounts, or include voice audio on yours.
Video Accounts
See video accounts or include video on yours.
Online Interaction
Interact with members whilst all privacy remains intact.
Chat Spaces
Spend time in some of the live chat spaces or slope off for an intimate conversation. Send a message to check if the member you like responds!
Profile quality
You can flick through accounts before fully completing your own. However, after browsing I found many profiles weren't filled out with much detail. In many cases, the space to complete a bit about yourself was full of single liners and not much relevant information.
The advanced search facility enables you to search for people matching your preferences. These criteria include age, location, physical appearance, whether they have children or not, as well as their religion and level of education.
You can even specify what type of relationship the other person is seeking, from a serious relationship to an intimate encounter. There is requests for illicit affairs or romantic encounters, as well as long-term relationships. Use caution when surfing through the many profiles.
Metrodate app review
When using the site on a mobile device such as a smartphone, there is an optimized mobile version. However, a mobile app is not yet available.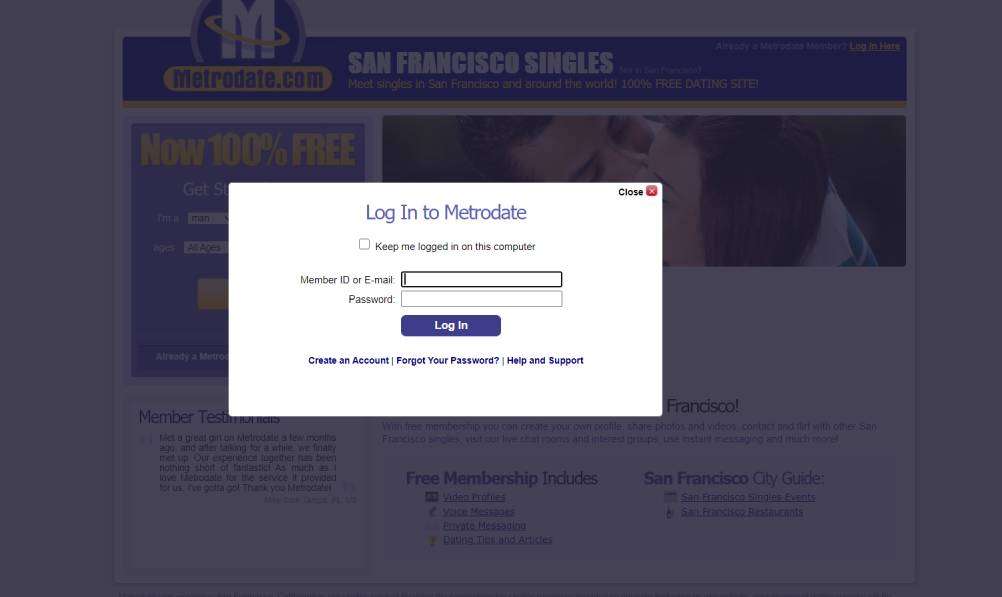 Design and usability
There is the ability to attach a video to your account right after your Metrodate log in, which will further aid you stand out or separate yourself from other users.
Metrodate offers the functionality to block selected users from contacting you. This is especially satisfying if you are receiving an abundance of messages from users that you are not bothered with. In general, the interface is user-friendly and simple to get to grips with.
The platform has a Group-Chat feature which is designed well and allows you to chat with all other members currently logged into the group-chat session. You also have the option to invite and/or enter private chats with other users.
Special features
Restaurant Information

Discover local restaurants with up to 60% off on restaurant certificates.

Singles Socializing

View scheduled creative gatherings for adults in the area.

Singles Travel

This is a fantastic chance for meeting other individuals abroad (or from abroad).

Dating Advice

Observe dating tips and blogs from the specialists.

Multilingual Adaptability

The primary text and specific aspects of the site itself can be read in 35 separate languages.

Testimonials

See success stories posted by other users.

Advertisements
Advertising opportunities that are targeted and localized for optimum use.
Security and support
The site doesn't state if the accounts are monitored, but judging on the content of a few, it appears not. A support system seems to be lacking too. The service doesn't let you see any personal accounts, if you are not logged yourself as a user. This gives you a basic level of privacy. Since there isn't a way to mask the images on Metrodate, anybody can view you.
You can upload a collection of images to your account. Although all users can see your pictures. Occasionally, dating platforms provide a 'panic button' enabling members to immediately redirect to another site. This feature is not available on Metrodate.
All data on Metrodate is secure. It is sent through an SSL connection, making it technically impossible for anyone to intercept and view your messages.
Cost and prices
The website is completely free to use. There aren't any paid add-ons or payment-plans. There aren't any Trial Plans or coin plans.
Metrodate Cancellation
As this is a complimentary dating platform, you won't need to worry about deactivating any payments. To exclude the account from the platform, you have two paths.
Deactivating the account will hide your profile, and users won't be able to see it. This option lets you go to Metrodate, log in, and reactivate the account when you wish. Alternatively, you may close your profile, and your account will be erased. If you want to continue using the service after your profile was deleted, a new one must be created.
---
Experts Conclusion
Metrodate is a well-designed site that doesn't cost anything to use. It's a good choice for people who've recently moved to a new area and seek to make new friends there and educate themselves on local events, parties, and interesting places to visit in their new neighborhood. The main disappointment is that anyone who doesn't live in a major city may find their area isn't listed.
---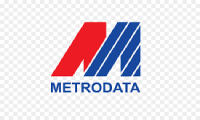 Metrodate.com