Bumble Review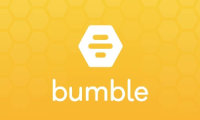 Pros
Anyone can sign up in minutes.
Post pictures and a short essay about yourself.
Limit matches based on distance.
Make friends, find dates, and explore business opportunities at no charge.
Match with users of any gender or sexual orientation and send the first message (unless you're a straight man awaiting the first contact from a woman).
Only a small percentage of users want hookups.
Cons
You get limited likes per day on the free version of this app.
People you send a like may not respond, which means you won't get the privilege of some conversations.
You lose great connections if there is no return message after 24 hours of the first contact.
You might have to provide different photos if your pics are rejected for not fitting their guidelines.
It is easy for people to unmatch you for no reason.
Bumble Reviews
Ava: "Based on my experience with Bumble, my verdict for the review would be that this app surpasses others. I sorted through guys within my target age range and found plenty of real dates."
Ron: "I talked to attractive women near me and had a few dates per month. So glad I could talk on video and share links and photos when convenient."
Juan: "Using Bumble is a long-term strategy that starts with swiping. I started casting my net wider in terms of age and location settings to get more matches."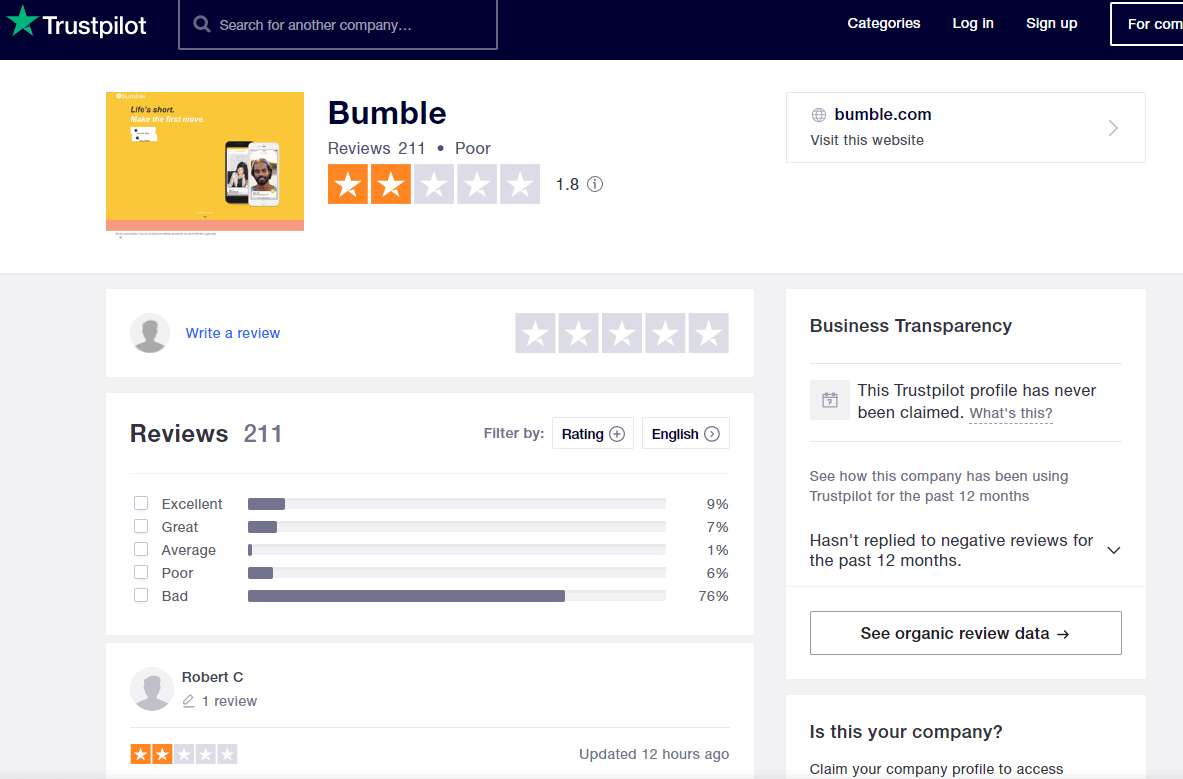 Can You Trust Bumble?
Before you join, take this to heart from my Bumble review. You will be dealing with mobile and digital consumers who portray themselves however they want.
Be careful about posting pictures and personally identifiable information. Use the app to get to know people better. If you're going to be open with new contacts, meet in person when it seems appropriate.
Is Bumble okay for men to use?
In my Bumble review for guys, I learned the app was created as an online dating site for men looking to find women, but female users sending the first text message certainly changed the dynamic.
First, two users must like the other member's pictures. This concept gives a confident female more control over her dating experience.

Member Composition
Recent estimates are of about 5 million users per month. About 46 percent of women are using the app. Remember, adults can identify as many genders on any online dating site for men or women.
Becoming a Bumble Member
It takes a few minutes to create a new profile on this app.
To join Bumble, users can provide Facebook or Apple credentials or a cell phone number. You can confirm the contact information such as by providing a code the app has texted to your phone.
Choose your first name and male, female, or one of 30+ gender identities.
Upload at least one photo. If it doesn't fit the guidelines, the admin will reject your picture. The app recommends a minimum of 6 photos.
Choose your location and enable location access.
Select why you want to network on the platform: Date (mobile dating), Bizz (business), or BFF (finding new friends).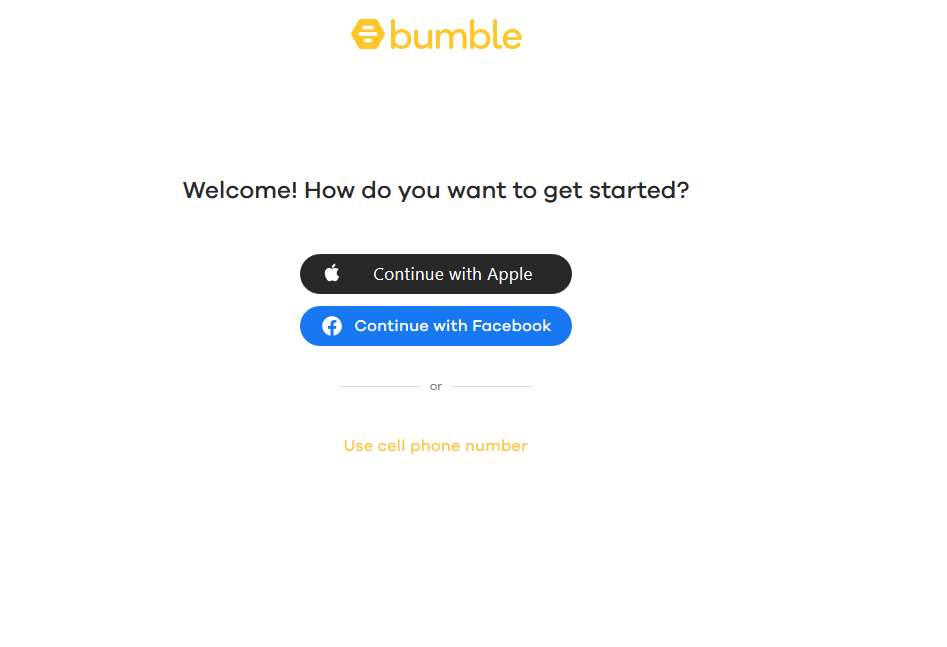 Matchmaking Services by Bumble
After you have uploaded your picture, you receive two more prompts:
"Let's get bumbling."
"Are you looking for men, women, or everyone?"

Then, start liking user photos by clicking YES or NO after reviewing their details. It is a snapshot of the user you can expand to learn more.
The Quality of User Profiles
A quick snapshot of a user includes basic demographics:
First name
Age
Location
Name of college or university
Employer name
Instagram name
Smoker/nonsmoker
Drinker/social drinker/nondrinker
Marijuana user/non-user
Pets
Voter/nonvoter
Has kids/doesn't want kids/plans to have kids someday
Astrological sign
Height
Lifestyle (i.e. active)
Type of relationship desired
Using the Bumble App
When I wrote my Bumble dating app review, I found out that you can use it to match with a finite number of members each day.
You can set the location feature to limit how many miles away potential matches are located. Keep in mind that, as you travel, you will get matched with people near your current location.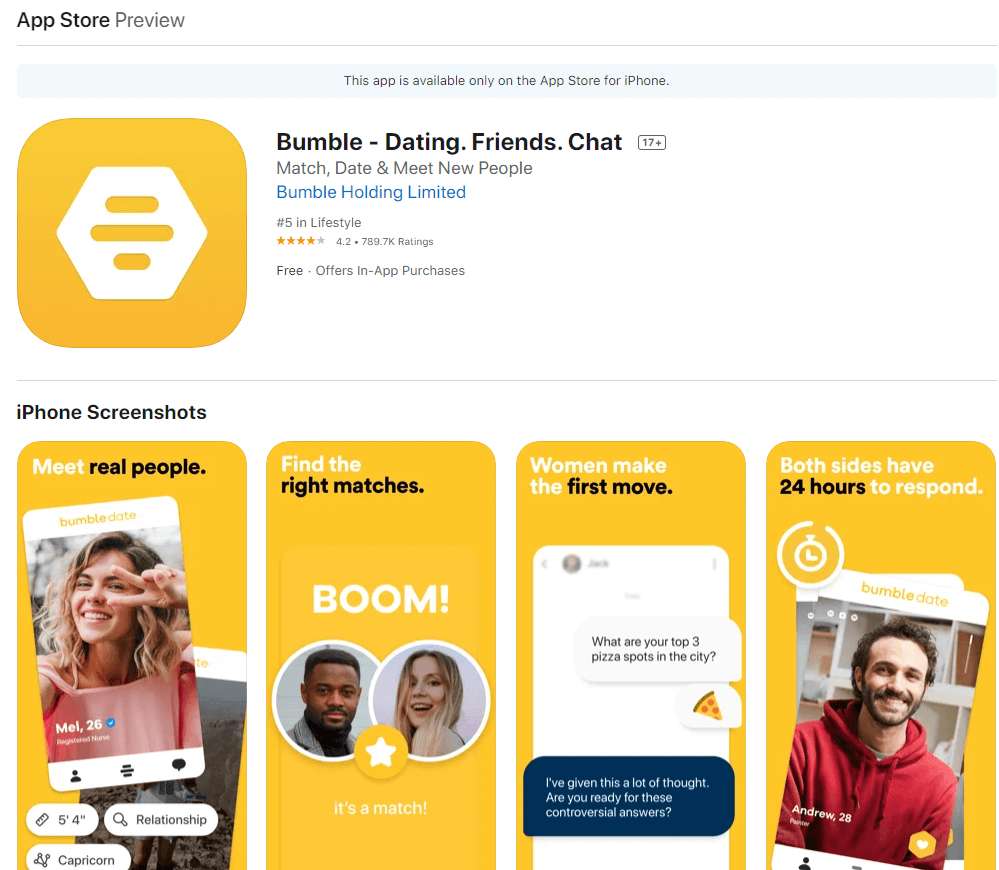 Site Design and Interactive Features
The website and app designs are very simple. When you are using the desktop version, you can click on your name/pic on the top left to find settings, photos, FAQs, and other services.
The main screen is where you view users and decide whether to like their profiles. If they like you back, then women can send the first message. So remember this Bumble review when you sign up and can't send a message to a woman – be attractive and interesting in your profile for them to approach you!
Costs of Bumble Membership
Members select Bumble Boost and pay through iTunes or BumbleWeb. This nonrefundable subscription model provides more chances to match with members and making connections per day.
View the users in your Beeline who sent a like even though you haven't viewed their profile yet.
Add-On Features for Bumble Members
Try BumbleBoost, as explained above. Other options are BumbleBizz and BumbleBFF at no extra cost. There is always the option to switch to matching with everyone instead of just men or women (at no extra cost).
Bumble and Social Distancing
The app has options to video conference and talk on the phone if you want alternatives to SMS texting. There is also a badge for "virtual dating." The other user must accept your chat or phone call request.
It works like other conferencing apps on any desktop or mobile device.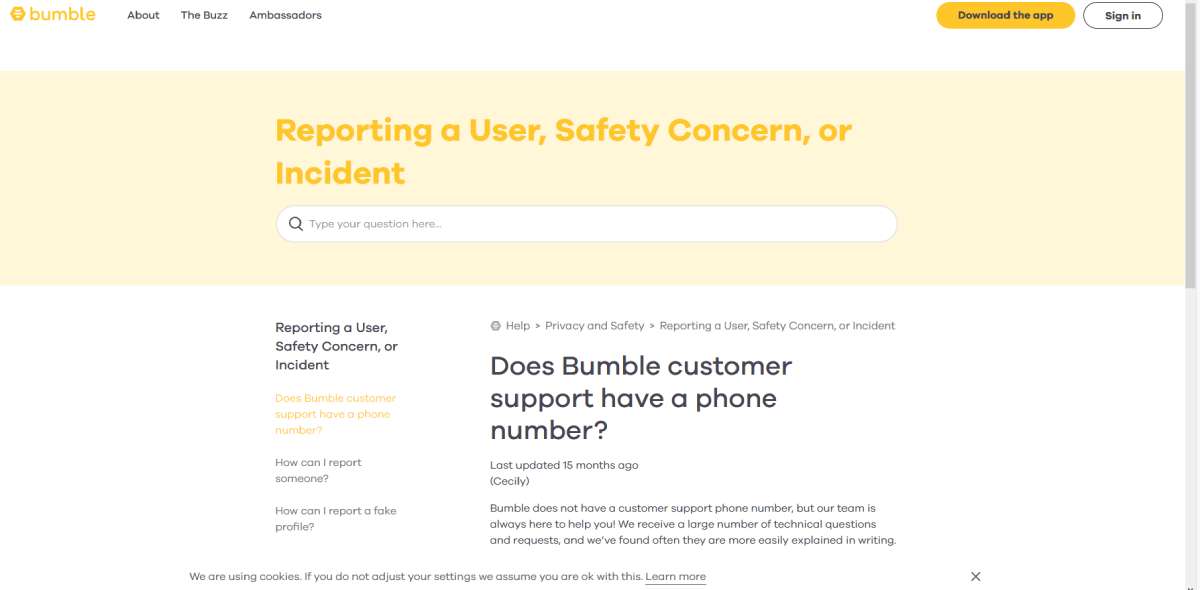 Is the Bumble App Worth Your Time?
Honestly, you get out of matchmaking apps what you put into them. Have patience as you build dialogues with Bumblers. Arrange to meet in person if you are interested in potentially dating a fellow user.
You can try the Bumble BFF to find friends in your community.
---
Expert`s Summary
Reviewing this network was simple. It has a user-friendly design, and registration takes minutes. It takes time for other users to match with you and respond to your chats.
---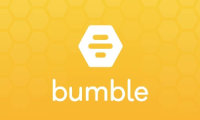 Bumble
FAQ
If Bumble caters to women, can gay men use the site?

According to Bumble, users of all genders and dating interests can register. It's possible to match with a man or woman of the same gender, and either user can initiate the messaging. The catch is someone must have the guts to start the chat, and the other user must reply within 1 day.
Can I use this platform without providing Facebook account info?

If you don't use Facebook login details, sign up with your cell number, and enter the confirmation code that the app sends you via SMS.
How do I use the Bumble Hive?

The app maker offers networking events in certain cities called the Bumble Hive on a first-come, first-serve basis. Users must have a current subscription and arrive early to meet other singles and form new contacts.
How do I update my details on my Bumble profile?

Click on your image and then update your profile. You can also change the app settings.
Should I try BumbleBFF?

This is where you make new friends. It's perfect if you are new in town and don't know anyone. You can also build your social network in your hometown.